TV DOCUMENT
The Indy 500 dream of Rinus VeeKay
"IN ORDER TO FINISH FIRST, ...FIRST YOU HAVE TO FINISH!"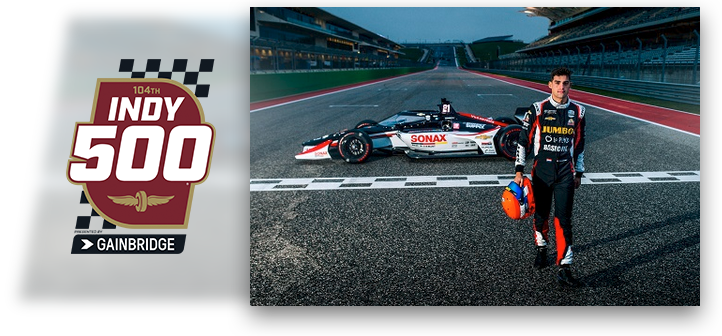 The Indy 500 is the oldest and most iconic race on the planet. From may 12 to may 24, the world wide motorsportfans will have their eyes on the Indianapolis Motor Speedway in the USA. In the year 2020, 19 year old Dutchman Rinus van Kamthout made his debut on the highest level of American motorsport racing; ...the Indy Car Series!
Rinus VeeKay, as he is called in the USA, wants to become the second Dutch Indy 500 winner. His coach and legend Arie Luyendyk won it twice! To mark the event and Rinus' objectives, Frans Amsing and his motivated and creative team is following VeeKay as he takes his steps onto the legendary circuit of Indianapolis and getting firsthand experience from those who will be burning rubber beside him.
FAMILY
To bolster the personal narrative of the series, we will also head back to VeeKay's training base and hometown in the Netherlands to see what drove him from 4-stroke championships to a racing career in the USA. We will talk to his very motivated and involved family, Arie Luyendyk and other Indy 500 Legends. Just to involve the audience that it takes a unique character, a motivated racing team and special kind of family to make it possible to achieve Rinus' objective.
Rinus is focussed on having his facial profile on the Borg-Warner Trophy.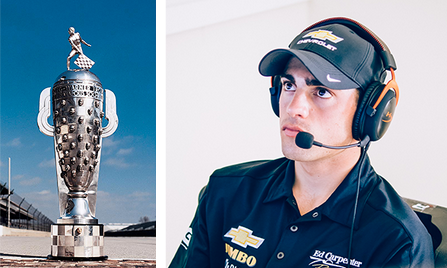 PEDAL TO THE METAL
Wether it are the drivers who are celebrated during Legends day or the mecanics hoping to win the Pit Stop Challenge, we are putting pedal to the metal and going all out to bring every aspect of the most famous race on the planet to the vieuwers' screens! From the joy of watching as a fan, to the pressure faced by Rinus, his family and the mechanics of the Ed Carpenter racing team. We will be trackside for the whole event to capture everything through the eyes of those closest to the race and pitwall.
Rinus with his heroes Arie Luyendyk and Mario Andretti.


With 500 miles to cover, over 200 laps to complete and some 300.000 spectators in the stadium, its a motorhead's dream event and a very intense challenge for any driver. You have to be fit and focussed! VeeKay will be pushed to his limits in the Indiana heat, but there is a first time for everything and he has got glory in his sights. At the end of it all, will he burn out earley, or will he go all the way and achieve his goal?